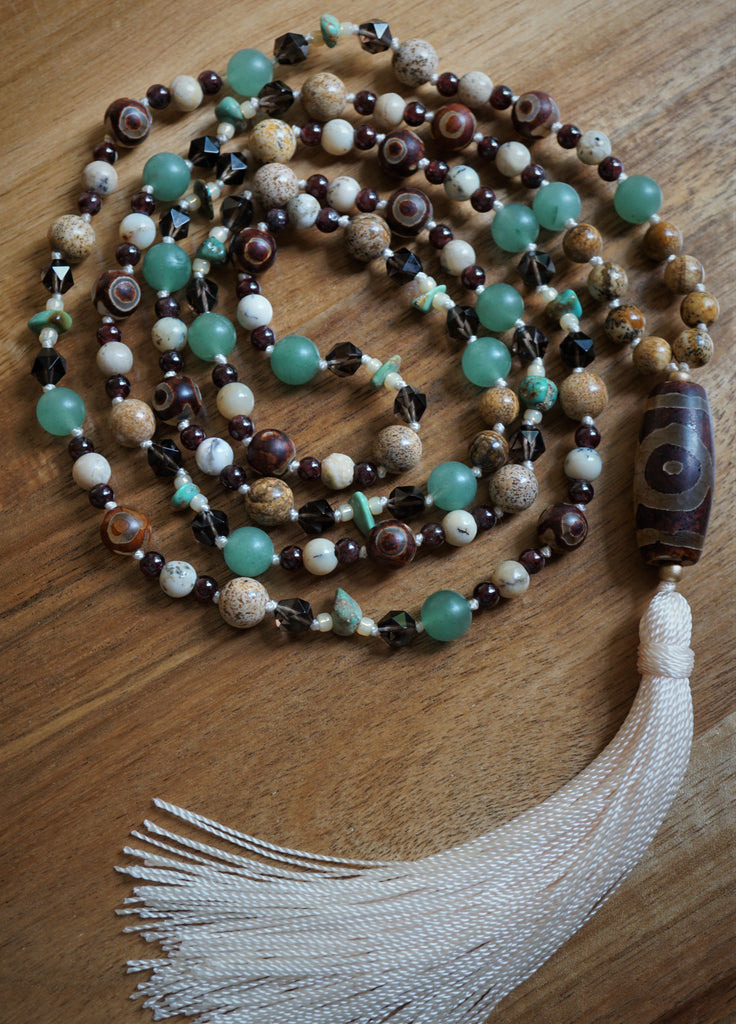 Bohemian Dzi Agate Mala
Description: 8mm Dzi Agate, matte Green Adventurine, and Picture Jasper; 6mm Picture Jasper, White African Opal framed with 4mm Red Garnet beads; 6mm faceted Smoky Quartz; Turquoise chip beads framed with ivory seed beads; 10x30mm barrel-shaped Dzi Agate guru with vanilla cream sutra and tassel. This hand-knotted mala measures 26.5" from the top bead to the tassel tip.
Intention: This eclectic, earthy beauty is a beautiful blend of beads that fosters connection to the earth, clear communication, good fortune, and strong leadership. This mala also nurtures peace, protection, passion, courage, confidence, hope, and joy. May this one-of-a-kind design be of benefit to you and your personal practice.