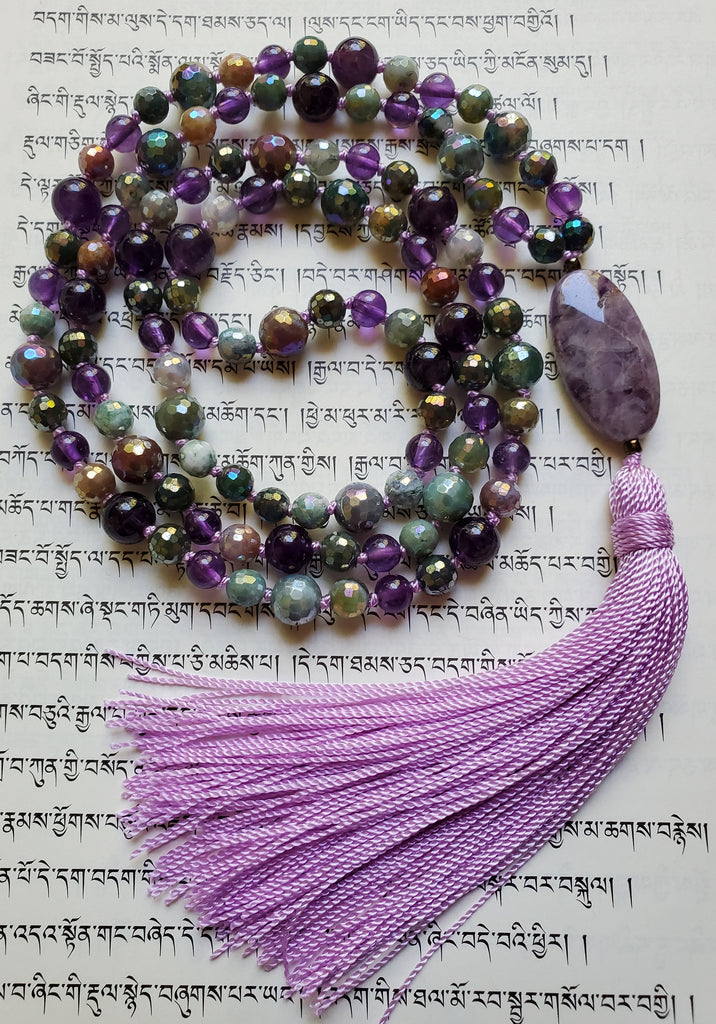 Amethyst and Faceted Jasper Mala
8mm and 6mm Amethyst beads combine with 8mm and 6mm faceted, rainbow-plated Jasper beads. An oval, 15x30mm Chevron Amethyst guru brings this beautiful mala full circle, along with a lavender sutra and tassel.This hand-knotted mala measures 22" from the top bead to the tassel tip.
Intention: Add a bit of shimmer to your practice with this elegant mala design. Amethyst, ideal for meditation, fosters peace, calm, clarity, and intuition. It assists in opening up to new ideas and positive transformation. Jasper is "the supreme nurturer," and its grounding properties offer protection, acceptance, and stability.
Let the comforting, calming hues of this mala bring joy to your meditation, movement, and wellness practices.